HW 1.3 One Day in the Life of a Child
Exploring a Student's Life through VideoEthnography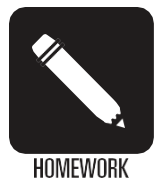 Learning Outcome
Pedagogical Intent
Student Position

Employ strategies to empower parents/families to participate in their child's education.

Assessment: 50 pts.

Due: Session 2

Teachers analyze a VideoEthnography on a student to develop new knowledge about the life of an EL family and student. They can apply this gathering of information as they work to get to know EL students and their families.

Students will do a Family Profile for one of the major proejcts in this course. They now practice gathering information for a family profile on a VideoEthnography student to prepare them for completing the family profile for one of their own student's family.
Instructions:
Go to tellcases.byu.edu (ID: tellcases; PW: video) and select the Family, School, and Community Course. There are three students included in these studies and you need to select one you would like to learn about.
Vanessa Gomez, elementary student
Asuncion Valdez, secondary
Xuan Machado, elementary
Watch all of the video segments for your student, jot your ideas on the note taking sheet. You may need to watch some segments more than once to get the information needed.
Come to session 2 with the notes you have taken.
Identify a student's family from your own class for whom you will complete the family profile. Bring the student's name and contact information to session 2.
End-of-Chapter Survey
: How would you rate the overall quality of this chapter?
Very Low Quality
Low Quality
Moderate Quality
High Quality
Very High Quality
Comments will be automatically submitted when you navigate away from the page.
Like this? Endorse it!