HW 4.5: Implications of Court Decisions for ELLs
Making Inferences from Court Decisions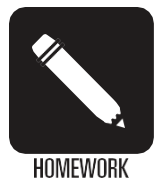 Learning Outcome
Pedagogical Intent
Student Position

Interpret the historical context of diversity and discrimination and evaluate how it impacts current practices.

Assessment: 50 pts.

Due: Session 5

Teachers, when knowledgeable about federal Supreme Court decisions, can align their daily work and practice for ELLs with the law.

Students have learned what a United States Supreme Court decision means for various stake holders. They are now positioned to consider various court decisions and make inferences about how those decisions might affect classroom life.
Instructions
In the linked chart, you will find descriptions of court cases and you are asked to study and make inferences about based on the details provided and using the guiding questions. Read the court case descriptions here.
Record your inferences in the last column of the chart.
Be prepared to share information with others in session 5.
End-of-Chapter Survey
: How would you rate the overall quality of this chapter?
Very Low Quality
Low Quality
Moderate Quality
High Quality
Very High Quality
Comments will be automatically submitted when you navigate away from the page.
Like this? Endorse it!